Happy Saturday, friends. 💛 Today I'm here with a quick blog post to give you an update on things. As you may know, I'll be graduating this month. How exciting is that?! Yesterday I gave a final presentation to talk about my growth and talents as a preschool/kindergarten teacher. I passed… YAY!!!! 😄
From June 11 until June 22, I'll be replacing a sick teacher at the school where I finished my internship. The principal asked me if I'd be interested in that. Of course I said yes since I love that school and has so much fun the past couple of months. Now I'm keeping my fingers crossed I can start working there full-time in September. We'll have to see and wait…. 🍀🤞🏻
So far I have been busy in my craft room and I'm LOVING it! 😍 I'm so happy I'm finally back to card making and crafting. It makes me realize how much I missed it. Yesterday I started working on some ink blended cards with Winnie & Walter stamps and Distress Oxide inks. Look at those pretty colors! 🌈 Make sure to follow me on Instagram so you don't miss another crafty sneak peek and update. 
I also wanted to talk to you about a (new to me) online craft store and some Summer SALES. On Thursday I was contacted by UK's Number 1 Papercraft store called CraftStash. 😄 They asked me if I would be interested in joining their affiliate program. I did some research and said YES. This means I will earn a small commission when you purchase through my links. These small amounts help me pay for blog costs such as hosting, domain name, supply list creator, etc. Please know I only link to products and companies I fully trust and recommend.
Good news! CraftStash offers a 20% discount on your first order when you sign up to their free mailing list. 
Summer SALES
I also wanted to give you a heads up on some Summer SALES from CraftStash. ☀ Ready? Here you go!
Feeling a bit overwhelmed? I created a quick list of my favorites. Most of these goodies are on my own wishlist, too! 😀 Happy shopping!!!!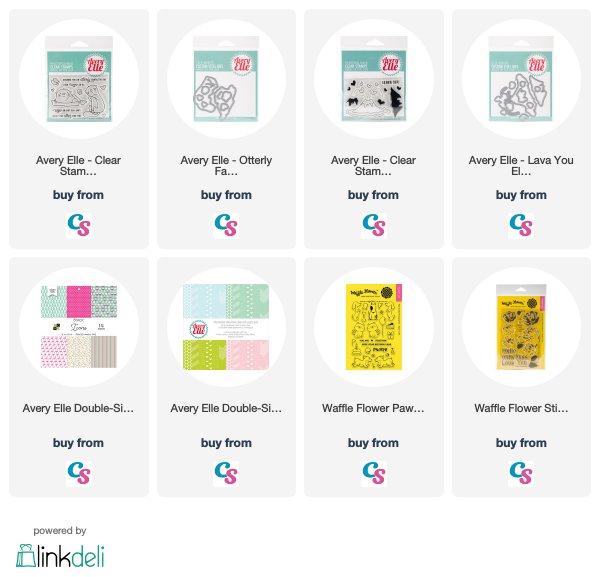 Also make sure to check out my Destash page to buy some loved goodies for small prices. 🙃 That's it for now, friends. Thanks for stopping by. I'll be back early next week with those ink blended cards. Big hugs. 💌
BewarenBewaren