2018-04-06
Happy Friday, friends! On Wednesday I shared a watercolored flower card in honor of The Ton's Spring 2018 Release. At the time when I made this card, I was feeling sick and couldn't do a video. However, I'm feeling much better so I made another watercolored flower card. This time with a video. ❤ Especially for you!
In this video, I'm showing you how to do easy watercoloring with ZIG Clean Color Real Markers. I only used one marker for each shade and a water brush. If I can do this, YOU can do it, too! 😀
I used the beautiful Peony Garden Cling Background stamp from The Ton. I heat embossed the design with WOW! Metallic Gold Sparkle embossing powder. Think of all the other embossing powders you could use. The possibilities are endless.
To do this easy and fast watercoloring, I recommend using a good watercolor paper. I always use the Canson XL Watercolor paper. It's very heavy weight (140lb) and can handle a lot of water. These ZIG Clean Color Real Brush Markers are perfect for fast watercoloring since you only need to use one color for each shade. For this card I used Yellow, Light Carmine and Light Green.
First I laid down some color to the flowers. I usually apply the color to the top or bottom edges of the design. Then I used a Pentel Aquash Brush to blend out the colors. Any water or paintbrush will work, though! Next, I went back in with the same marker to add a little bit of extra shading here and there. Finally I did some more blending to remove any harsh lines and create a nice and smooth gradient. Easy!
Once the watercolor piece was dry, I die cut a sentiment from the Bold General Greeting Word Plate set from The Ton. I adhered some gold glitter card stock to the back of that paper and put everything together. Quick and easy just like the watercoloring. In total this card took me about 30 minutes to make. Pretty quick, right? 😊
That's it for now. Make sure to leave a comment if you have any questions. Big hugs. 💌
SUPPLY LIST
I am affiliated with Simon Says Stamp, Ellen Hutson, Hallmark Scrapbook, Spellbinders and Amazon. That means I earn a small commission when you purchase through my links (with no additional costs to you!). Click HERE for more information about my disclosure and affiliation with companies.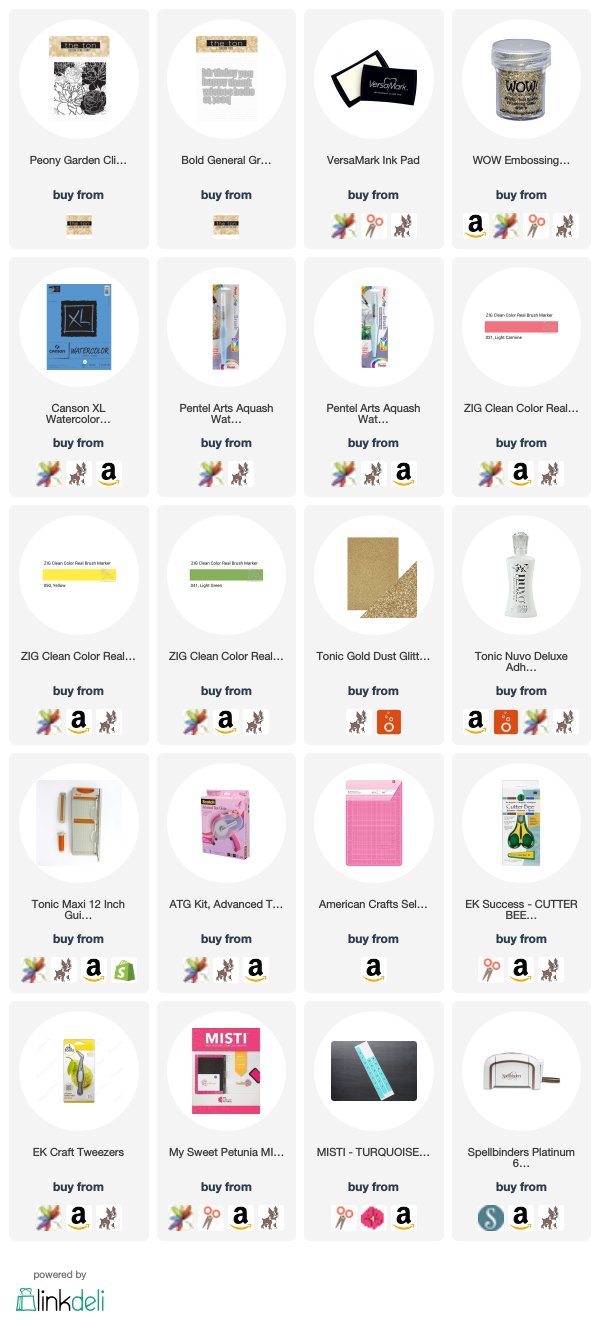 BewarenBewaren
BewarenBewaren
BewarenBewaren